Thousnads of Customers Recommended us

Fully insured & certified cleaners

Latest window cleaning Methods

24/7 Non-stopcustomer support
Window Cleaners in London: TOP-QUALITY SERVICES PROVIDED IN WEST LONDON

Not all the points related to your house are within the hands reach. Take those high windows for example or the annoying skylights. You have been planning for long but unable to do anything because of the height. Do not waste time; call us the most reputable and reliable window cleaners London. Nothing is too difficult or too high for us. We have all the equipments needed and the expertise to tackle these projects.
Professional window cleaning Lathers
Pure Water Technology
Telescopic poles and brushes
Squeegees and microfibre applicators
You cannot tackle difficult window cleaning as a DIY job. Even after you have given your best, it seems as if there might have been an easier way. Yes, there is especially when you call our professional
window cleaner in London
. We use microfiber pads for glass because it works quickly and effectively. Use of chemicals or cleansers is extremely limited and even when we do it is mostly Green products. In keeping with the project needs, our staff use custom-made cleaning pads having microfiber material on one end and the other end has synthetic chamois.
This way it is possible to both dry and clean using the same tool. When, you need to tackle windows high up leave it to professionals. Because functioning at elevation is both scary and dangerous especially when you have never worked in such situations. Even if you raise yourself to the required height using a ladder, it is not possible to guarantee cleaning of every windowpane and gain full satisfaction.
Commercial washing tools used that we use for window cleaning London remains attached to telescoping poles. Made with highly advanced technology it is quite easy to reach high and difficult places using this. It also includes squeegee with spread out microfiber lengthwise. Our staffs know exactly how much pressure to apply on the fabric to achieve effective and quick cleaning.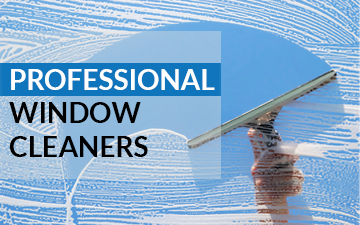 WELCOME TO OUR CLEANING WINODWS LONDON
We do clean commercial buildings up to six flowers with reach and wash pure water technology.
We can clean houses, flats, conservatory, glass roofs, skylights, offices, Schools, Office buildings, internal and external window cleaning, Limescale removal, window sills and window frames always cleaned, after builders services, gather cleaning also provided. Latest technology of cleaning used.
Friendly and professional window cleaners.
We are working with over 1000 regular customers which recommending us.
Top-quality services provided in west London. We have experience with embassies, movie studios, hotels, schools and many more.
Great discounts for carpet cleaning services.

Cleaning Windows London can help you have clean, clear and shinning windows at your business premises. We promise that our services will greatly enhance the appearance and feel of your commercial premises.
Cleaning Windows London is a renowned company that offers exceptional services of commercial window cleaning in London. We take pride in being the best commercial window cleaners in entire London region. We are passionate about our work and our clients.
We are a collective team of experienced and professional commercial window cleaners who know how to clean any type of windows. We are friendly with our customers and make sure that we do not disrupt the normal, routine working of your business while we are working at your premises. We use all latest equipment and technology to give you the best services of commercial window cleaning in London.
We are working with over 1000 regular customers which recommending us.

AREA WE COVER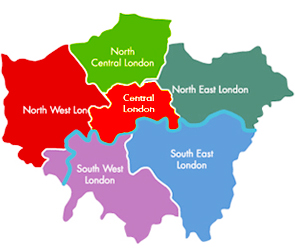 100% QUALITY GUARANTEEE
For a great window cleaning service
Call us today: 07525784060
Free Phone: 08001577415
CLIENTS WHO TRUST CLEANING WINODWS LONDON
Thousands of happy customers enjoy our residential and commercial cleaning services every day. They rely on our company to deal with the cleaning in a robust and professional way, so they can do what they do best.